ABOUT US
About Us
So Who Are Waves ?
Waves two key principles are Andrew Vincent and Helen Clark. Their expertise is widely acknowledged; between them they have spoken at many conferences including esomar and the MRS (the latter on several occasions). They are both heavily involved with professional development in the industry; they act as examiners for key research qualifications and regularly lead training courses.
Both Helen and Andrew are actively involved in research; they have never lost their childhood inquisitiveness and love nothing better than to immerse themselves in a client problem.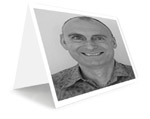 Andrew
Andrew has been working with knowledge and information for over 20 years. Prior to setting up Waves in 2005 he was the managing director and major shareholder of a medium sized agency for 9 years. Andrew has extensive international experience. having conducted research in many countries and presented to research related audiences in Czech Republic, France, Germany, Ireland, Netherlands, South Africa, Ghana, Nigeria, Spain, Sweden, Thailand, UK and the US.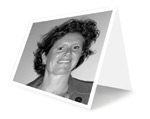 Helen
Helen began her career in sales promotion and then marketing. She then discovered market research and has spent the last 18 years building her knowledge. Before joining Waves she held senior positions in both client organisations and agencies.
During their careers Andrew and Helen have researched a wide range of communication and business challenges. They have worked on a diverse range of topics encompassing many different market sectors.